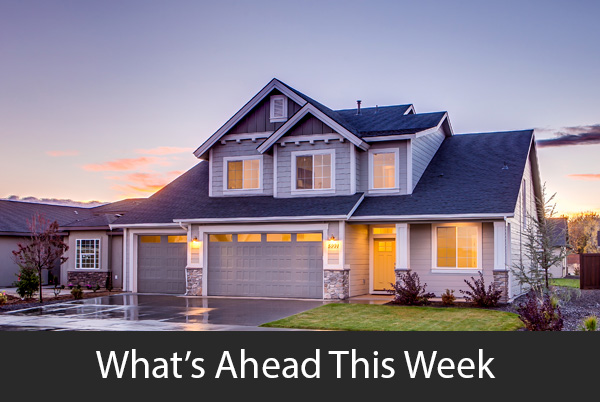 Last week's economic news included readings from the National Association of Home Builders Housing Market Index and July readings on housing starts and building permits issued. Weekly readings on initial jobless claims and mortgage rates were also released.
NAHB: Home Builder Sentiment Remains High
According to the National Association of Home Builders, builder confidence in housing market conditions rose one point to an index reading of 66 for August. Housing Market Index readings showed that builder sentiment has held steady with readings of 64 to 66; any reading over 50 indicates positive builder sentiment.
Analysts said that despite strong readings for builder confidence in recent months, Commerce Department readings on housing starts and building permits issued did not reflect high builder confidence readings. Reports on housing starts and building permits issued fall one month behind the NAHB Housing Market Index.
Housing Starts Falter as Building Permits Increase
Commerce Department readings for July showed mixed results for housing starts and building permits issued as starts fell from June's downwardly revised reading of 1.24 million starts to 1.19 million starts in July. Housing starts are calculated on a seasonally-adjusted annual basis.
July building permits rose from June's reading of 1.232 million permits to 1.336 million permits issued. Analysts expected a reading of 1.287 million housing starts for July. This was the second consecutive positive reading for housing starts after a post-recession period of fewer starts.
While building permits for single-family homes traditionally outpace permits issued for multi-family housing, analysts noted that demand for multi-family housing developments is trending higher due to high prices for single-family homes.
Increasing costs for building materials, indications of global and domestic economic uncertainty and changing consumer priorities were cited as trends impacting housing starts.
Mortgage Rates Hold Near Record Low, New Jobless Claims Rise
Freddie Mac reported little change in mortgage rates last week; the average rate for 30-year fixed rate mortgages was unchanged at 3.60 percent. Rates for 15-year fixed rate mortgages averaged 3.07 percent and were two basis points higher.
The average rate for 5/1 adjustable rate mortgages fell one basis point to 3.35 percent. Discount points averaged 0.50 percent for fixed rate mortgages and 0.30 percent for 5/1 adjustable rate mortgages.
First-time jobless claims rose last week to 220,000 new claims filed as compared to the prior week's reading of 211,000 new jobless claims filed. Analysts expected 212,000 claims to be filed last week. Nearly 6000 new jobless claims filed in California boosted last week's reading for new claims.
The less volatile four-week rolling report on new jobless claims rose by 1000 claims to 213,750 new claims filed. New jobless claims hit their highest level in six weeks, but were lower than average.
Consumer sentiment concerning current economic conditions fell 6.20 points to an index reading of 92.1 according to the University of Michigan monthly survey of consumer confidence in the economy. Concerns over trade wars and the Federal Reserve's decision to lower its target interest rate range prompted consumer confidence to slip in August.
What's Ahead
This week's scheduled economic news includes readings on sales of new and previously owned homes and minutes from the last meeting of the Federal Reserve's Federal Open Market Committee. Weekly readings on mortgage rates and new jobless claims will also be released.