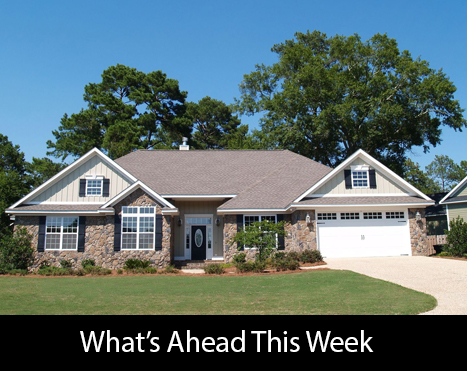 Last week's economic reports included readings on inflation and retail sales. Weekly readings on mortgage rates and new jobless claims were also released.
Retail Sales Grow, Inflation Unchanged in November
November retail sales grew by 0.20 percent in November as compared to expectations of 0.10 percent and October's reading of 1.10 percent growth. Core retail sales, which exclude automotive sales, grew by 0.20 percent and met expectations. Analysts said online stores pushed retail sales growth in November.
Inflation held steady in November as expected. Inflation grew by 0.30 percent in October. Core inflation, which excludes volatile fuel and food sectors, rose by 0.20 percent, which matched October's reading. Lower fuel prices contributed to the higher Core Price Index reading.
Mortgage Rates, New Jobless Claims
Freddie Mac reported lower mortgage rates last week, which caused an uptick in demand for homes. Rates for a 30-year fixed rate mortgage dropped by 12 basis points and averaged 4.63 percent. Mortgage rates for 15-year fixed rate mortgages dropped 14 basis points and averaged 4.07 percent.
Rates s for 5/1 adjustable rate mortgages averaged 4.06 percent and were three basis points lower than the prior week. Discount points averaged 0.50 percent for fixed rate mortgages and 0.30 percent for 5/1 adjustable rate mortgages.
Last week's average mortgage rates were the lowest in three months and prompted would-be be home buyers to enter the market.
First-time Jobless claims fell to 206,000 new claims filed as compared to the prior week's reading of 233,000 new jobless claims filed. Analysts expected 226,000 new claims to be filed. The surge in unemployment claims during the prior week was connected to an early Thanksgiving holiday.
What's Ahead
This week's scheduled economic reports include the National Association of Home Builders Housing Market Index, Commerce Department reports on housing starts and building permits issued. Sales of previously owned homes will be reported.
The Fed's Federal Open Market Committee will issue its post-meeting statement along with economic projections for 2019. Weekly readings on mortgage rates and new jobless claims will be released along with a monthly report on consumer sentiment.