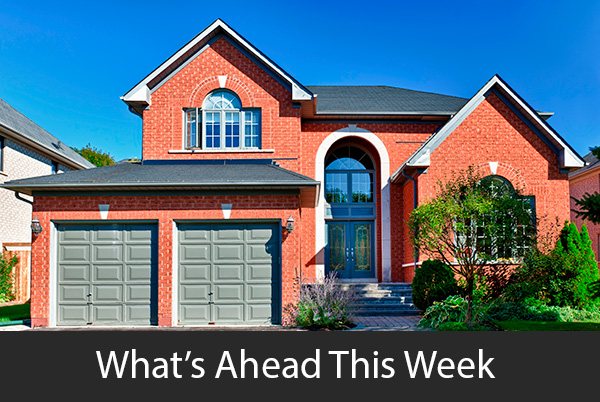 Last week's economic reports included readings from Case-Shiller Housing Market Indices, pending home sales, and inflation. Weekly readings on mortgage rates and first-time jobless claims were also released.
Case-Shiller: February Home Price Data Positive Before Coronavirus Impact
February data on home prices showed rising home prices; the Case-Shiller National Home Price Index showed 4.20 percent growth in home prices year-over-year as compared to January's home price growth rate of 3.90 percent.
Case-Shiller's 20-City Home Price Index rose by 0.40 percent from a year-over-year rate of 3.10 percent to 3.50 percent. Home prices increased in all of the 20 cities included in the Index; 17 of the 20 cities reported a greater rate of price growth than for January. Phoenix, Arizona led the 20-City Index with 7.50 percent year-over-year growth in home prices and home prices in Seattle, Washington grew by 6.00 percent year-over-year. Tampa, Florida, and Charlotte, North Caroline were tied for third place with home price growth rates of 5.20 percent.
Factors supporting continued home price growth included short supplies of available homes, strong demand for homes, and mortgage rates near all-time lows.
Fed's Federal Open Market Committee Holds Fed Rate Range Steady
The post-meeting statement of the Federal Open Market Committee showed no change in the Federal Reserve's target federal funds rate range of 0.00 to 0.25 percent. The committee expects the ongoing national health crisis to "weigh heavily on economic activity, employment, and inflation in the near term." FOMC members voted to maintain an accommodative stance on monetary policy until economic conditions again support the Fed's dual mandate of achieving maximum employment and price stability,
Inflation rates were quashed in March as the coronavirus spread in the U.S, The Consumer Price Index fell -7.50 percent in March as compared to February's growth rate of -0.20 percent. Analysts expected a March inflation rate of -6.90 percent. Core inflation, which excludes volatile food and fuel sectors, fell by -0.10 percent and met expectations but was lower than February's core inflation reading of -0.20 percent.
Mortgage Rates Fall to Record Lows, New Jobless Claims Fall
Freddie Mac reported the lowest mortgage interest rates ever recorded with rates for a 30-year fixed-rate mortgage 10 basis points lower at an average of 3.23 percent. Rates for 15-year fixed-rate mortgages averaged nine basis points lower at 2.77 percent.
The average rate for 5/1 adjustable rate mortgages fell by 14 basis points to 3.14 percent. Discount points averaged 0.70 percent for 30-year fixed-rate mortgages, 0.60 percent for 15-year fixed-rate mortgages, and 0.40 percent for 5/1 adjustable rate mortgages.
First-time jobless claims fell last week but remained well above numbers seen before the coronavirus pandemic. 3.84 million new jobless claims were filed, which surpassed expectations of 3.50 million new claims filed and the prior week's reading of 4.40 million new claims filed.
What's Ahead
This week's scheduled economic readings include reports on public and private sector jobs, the national unemployment rate, and weekly reports on mortgage rates and new jobless claims.