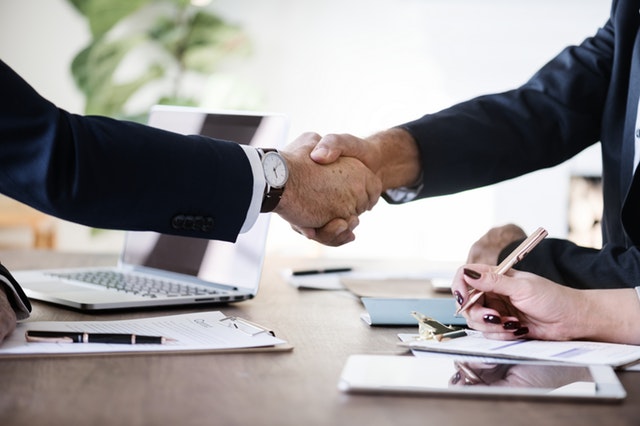 Most consumers securing a mortgage plan to remain in that loan for 30 years. During that time, the borrower maintains a relationship with the loan servicer or lender. Most often, home buyers do not think twice about who the mortgage lender is, but rather focus on the interest rates offered.
Look beyond this information. Borrowers need to take into consideration much more before they sign on the dotted line. Here's what to look for specifically:
Choosing a Specialized Lender Can Help
Home buyers interested in special loan programs must select a lender approved to provide those loans. FHA, USDA and VA loans, in particular, must come from an approved lender. A specialized lender like this not only has approval for the loan but often will provide more support and guidance throughout the lending process.
Recognize That Competition Is Heavy
The mortgage lending market is very competitive and with that comes the ability to negotiate deals and discounts. It also means lenders will be aggressive in trying to close the deal. A good mortgage lender will never cause the borrower to feel rushed or as if they must agree to terms immediately. Rather, they should feel comfortable enough with the lender to discuss terms at length and even to think about it before buying.
In-House Lenders Versus Independent Lenders
Many real estate agents have an in-house lender that works alongside the agency helping to secure loans for would-be buyers. Sometimes, they can help with lower interest rates or promises of better access to credit, but not always. Again, buyers should never feel pressured into working with a specific lender or in settling for a loan they are not confident they can afford. Buyers should not feel as though they must work with the real estate agent's recommended lender.
Take A Close Look At The Advertising
To be clear, the real estate lending industry has many fantastic offers to provide to home buyers or those refinancing now – including low interest rates and low down payment requirements. However, advertisements from some lenders may try to sway a buyer by looking more promising than the competition. However, most of today's mortgage lenders offer many of the same benefits even if they do not explicitly advertise them.
For example, most offer a lock-in period to hold a specific interest rate for a length of time. Most offer discount points and incentives to help buyers to save money. Virtually all lending agents and loan offers will work "aggressively" as some marketing may state, to secure a low-cost loan for the buyer. In other words, buyers need to look beyond these flashing promises and at the actual terms.
How to Find a Comfortable Fit with a Lender
Considering all of these points, many home buyers still will make a decision about who to borrow from based on interest rates and available borrowing credit. It makes sense to consider lenders with lower rates or better terms.
Yet, there are other factors that contribute to which lender is the best. Perhaps most importantly is finding a lender that feels right. What does that mean?
They should work closely with the buyer as a team, together working to find the best loan opportunity possible. That often means that the mortgage lender needs to be ready to say no. For example, if a home buyer hopes to buy a home that he or she really cannot afford, the lender needs to be willing to caution against such investments.
Worthy lenders do more. They will help a buyer to qualify for a loan, but also provide advice on how to get the best deal possible in their situation. For example, they may be able to tell the home buyer what to do about their current credit score to boost it a bit before locking in a loan. They may offer advice about monthly payments and how much a buyer can expect to pay in mortgage payments, insurance, utilities, and so on. They work with the buyer, not sell to the buyer.
Does Personal Experience Matter?
Many times, consumers receive advice that they should ask for referrals from family and friends. This can be helpful, but that does not mean the recommendation is the best fit. For those that choose to use referrals, be sure there's a comparison that's recent and that the recent buyer can offer specific reasons why one lender was better than another.
The same is true for a local bank. Many times, consumers instantly turn to their local bank, perhaps one they have experience with spanning 10 or more years. This can be one option, but it should never be the instant, only option considered. Take the time to compare numerous opportunities.
History Matters, Too
Mortgage lenders come and go. Often, lenders sell a loan to another serving agency, which can make any mortgage holder a bit on edge about what to expect. Buyers should ask whether or not the lender will remain the long-term loan servicer or if they could see their new mortgage sold to another company. There are protections in place to ensure that the borrower isn't penalized during the transfer of servicing, but it's a good question to ask up front.
Here's the Bottom Line
Home buyers need a mortgage lender they can trust and count on to provide their mortgage loan. They also need:
To feel as though the lender is knowledgeable and willing to share that knowledge with them
A lender that makes time for them to ask those questions and never rushes a decision
An organization that offers competitive rates and is willing to work hard to qualify the buyer
To feel valued as an investor, not just sold to
To offer competitive services including the type of tools borrowers need for online payments
The good news is some lenders work hard to stand out from the others. They provide incredible offers, reliable service, and a feel-good atmosphere for buying a home. Any home buyer who is making this type of financial decision needs a lender by their side they feel good about and trust to have their best long-term intentions in mind. Those loan offers who stand out tend to ensure the entire buying process is successful.