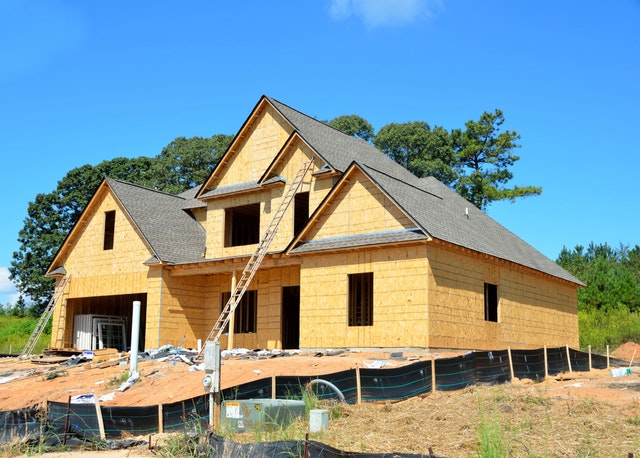 A home is one of the biggest investments you can make, and the American Dream for many. Most people spend significant time finding or designing their "dream home." The first decision is whether to buy or build.
As of September 2018, the average sales price of a new home was $377,200, according to joint data collected from the U.S. Census Bureau and the Department of Housing and Urban Development. Existing homes sales price was approximately $258,100, according to the National Association of Realtors.
New homes attract bigger prices than existing ones, meaning building costs are also high. So, how do you decide what is best for you?
Here are five factors to consider.
Time
Building a home takes time since you must complete several phases. You must buy land, find an architect to design, get building permits, find a contractor and start building. It can take between six months and a year before you move into your new home.
Buying an existing home shortens that time. For a new house, you can move in once the escrow closes. Older homes may require renovations, but it won't take long.
Home Design
Building your home gives you the benefit of customization. Working with your architect, you can design your dream home to reflect your taste and preference. Buying an existing home, means you may have to compromise on a few aspects.
Energy Efficiency
Rising energy costs is a concern to potential homeowners. Designing your own home means you can incorporate measures to be energy efficient. Buying an old home may require more resources to upgrade. That might end up hitting your wallet harder.
Fortunately, most homebuilders are responding to market demands for energy efficient homes. Most new homes meet these standards.
Budget
Budget is an important consideration when buying or building your home. Buying price reflects the value of the house. Your real estate agent will probably give you payment options.
Building, on the other hand, means you have to juggle a budget constantly throughout the construction period. It is not uncommon to spend more than you budgeted for initially.
Even if you decide to find a perfect existing home, you may finally opt to build. Conversely, you may strategize to build and later choose to buy an existing home. In both cases, working with qualified professionals such as a trusted mortgage lender, real estate agent or a builder can make the process seamless.