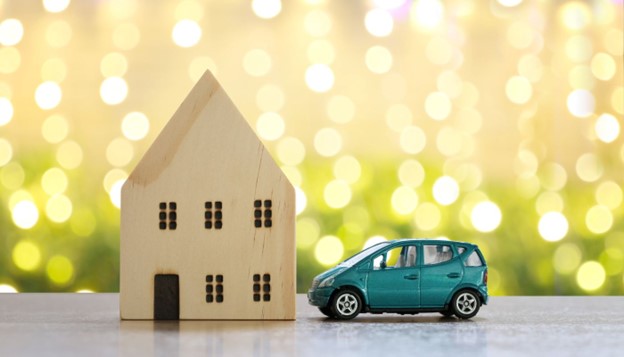 Making major life decisions often involves a delicate balancing act. Among the most significant choices individuals face are buying a new car and purchasing a new home. Both ventures represent milestones in one's life, bringing excitement and anticipation. However, there is a complex interplay between these two financial endeavors that can significantly impact a person's ability to achieve their dream of owning a new home. Here are some factors to consider:
Debt-to-income ratio: When you apply for a home loan, your lender will consider your debt-to-income ratio (DTI) to determine whether you qualify for a mortgage. Your DTI is the amount of debt you have compared to your income. High DTI ratios are a red flag for lenders as it indicates a greater risk of defaulting on the mortgage. Therefore, potential homeowners should carefully assess the impact of adding a car loan to their financial portfolio. If you take on a new car loan, it will increase your debt load and could make it more difficult to qualify for a mortgage.
Down payment: A new car loan will require a down payment, which means you'll have less money available for a down payment on a new home. Lenders generally prefer borrowers to have a sizeable down payment as it demonstrates financial responsibility and lowers the loan-to-value (LTV) ratio, which affects the terms and interest rates of the mortgage. By prioritizing a home purchase over a new car, potential homeowners can better secure their financial position and increase their down payment amount.
Credit score: Taking out a new car loan can impact your credit score, which is an important factor in getting approved for a mortgage. If you have a high credit score, you'll likely qualify for better interest rates and terms on a mortgage. However, if your credit score drops due to the new car loan, it could make it more difficult to qualify for a mortgage or result in a higher interest rate. Opting to purchase a new home before buying a new car allows borrowers to present a more robust credit profile, potentially resulting in a more favorable mortgage deal.
Overall, it's important to consider how taking on a new car loan will impact your finances and your ability to buy a new home. It's important to make sure that the cost of the new car fits within your budget. If you're already stretching your finances to make car payments, it may be more difficult to save for a down payment on a new home or make mortgage payments. It's always a good idea to speak with a financial advisor or mortgage lender to understand how your financial decisions will impact your ability to achieve your goals.