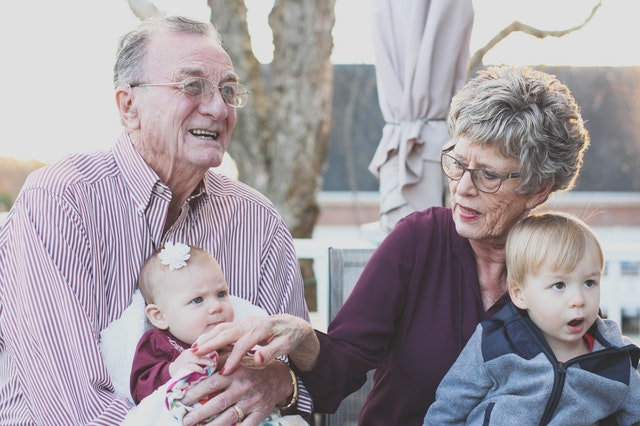 There has been a surge in families who have multiple generations living together. In many cultures, children take care of their parents as they age. This is done in an effort to repay the parents for raising them during their childhood.
At the same time, when there are multiple generations living together in the same home, there are some changes in both home design and financing.
Financing a Multi-Generation Home
Anyone who is looking to finance a multigeneration home will need to detail their financing plan to the mortgage lender. The lender always wants to know how the loan is going to be repaid. The more details someone can supply, the better the chances are that the application will be approved.
A common arrangement is having the grandparents supply the down-payment. They are more likely to have a ready supply of cash-on-hand, often in the home of equity from their prior home.
Then, parents typically supply monthly payments. They are more likely to a stable source of income given that they are likely still employed.
The Home Design of a Multi-Gen Home
Given that more and more people are indicating their willingness to live in a multi-gen home, this is having an impact on home design as well. Many of these homes have a first-floor bedroom. While these were unusual before, having first-floor bedrooms is important for older relatives. This allows them to avoid having to take the stairs, reducing the risk of falls.
In addition, many people want to provide their older relatives with a feeling of independence while living in the home. This can be accomplished by providing a small kitchenette in the first-floor bedroom. There is often a separate entrance as well. Some families are even interested in having a separate guest house on their property.
Investing in a Multi-Gen Home in the Future
As multiple generation housing arrangements continue to increase throughout society, the financing and home design will continue to evolve. For this reason, it is important for everyone considering this living arrangement to stay up to date on the trends in this industry. It might impact how they design and finance their home for their elderly family members in the future.
Talk with your trusted real estate and mortgage financing professionals to get the best advice on your personal situation. They are experienced in designing solutions for every possible scenario.